Jalna
Desserts
Mel's Fetta Recipe – Sweet & Natural
Overnight
Preparation Time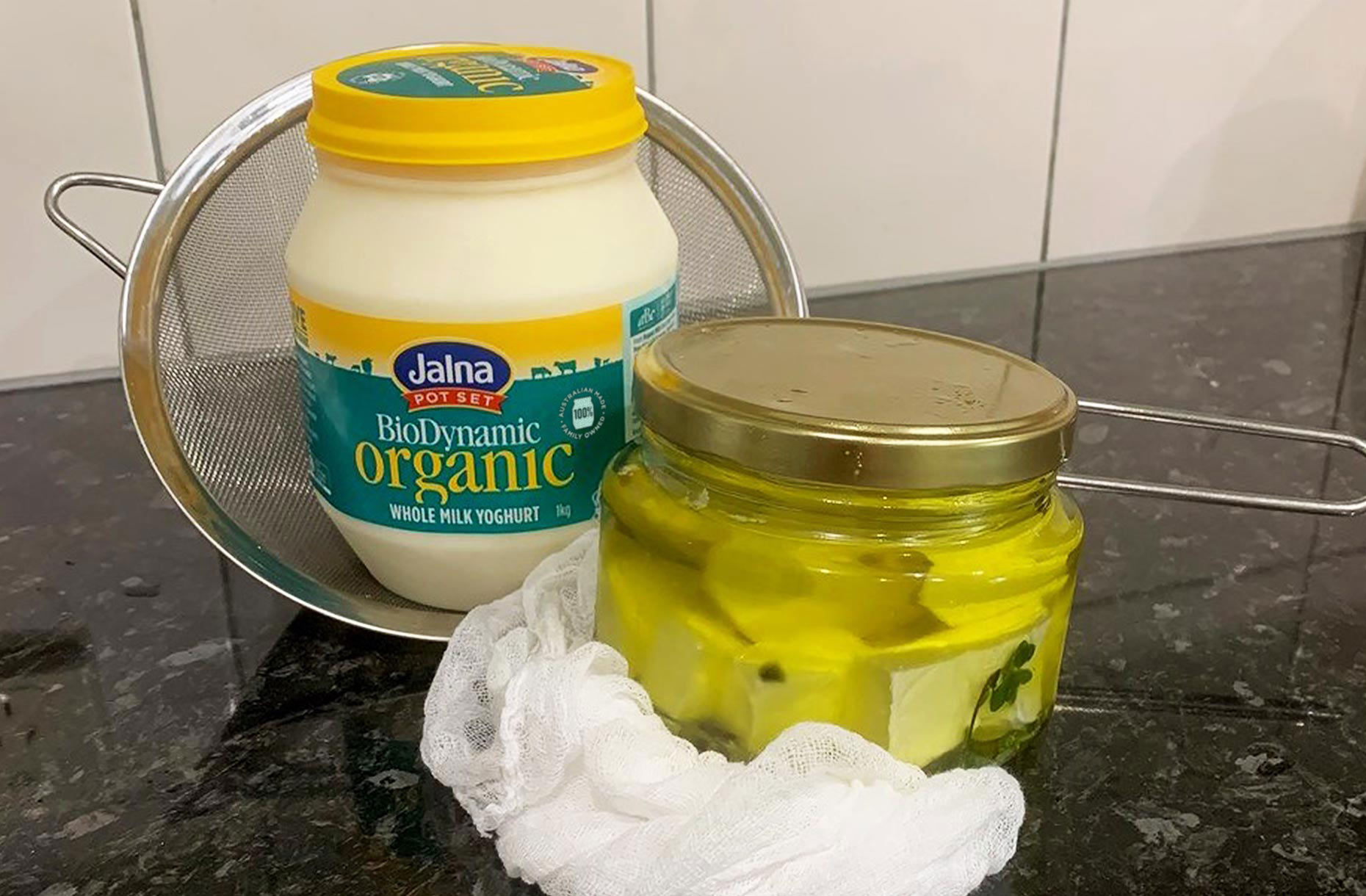 Ingredients
Sweet Yoghurt Fetta

1kg Farm to Pot Honey or Sweet & Creamy Jalna
Sweet Marinade
Option 1) Coconut oil (liquid) to fill your jar
A vanilla bean or two (split to expose seeds)
Option 2) 1/4 macadamia nut oil 3/4 grape seed oil
A vanilla bean or two (split to expose seeds)
Natural Yoghurt Fetta
1kg Jalna BioDynamic yoghurt
Natural Marinade
1/4 lemon infused olive oil 3/4 grape seed oil
A couple of sprigs fresh thyme or fresh lemon thyme
10-15 pepper corns
Garlic to taste
Method
Place cheese cloth in a sieve or similar and spoon in the yoghurt, cover with excess cloth. Top with a plate or bowl and weight down using a big tin or similar. (you can also use a cheese press which would only take 3-4 hours but be careful not to over press it).
Wait until you have approximately 700 ml of whey which may take overnight on the kitchen bench.
Cut cheese into cubes and store in marinade.
Store in an airtight jar in the fridge.

Note:

Note from Mel: "There really are no rules any of the Jalna pot set yoghurts would work. Marinades could also be customised to your own taste."