Jalna
Desserts
Passionfruit Yoghurt Cake
10 minutes (plus draining yoghurt time)
Preparation Time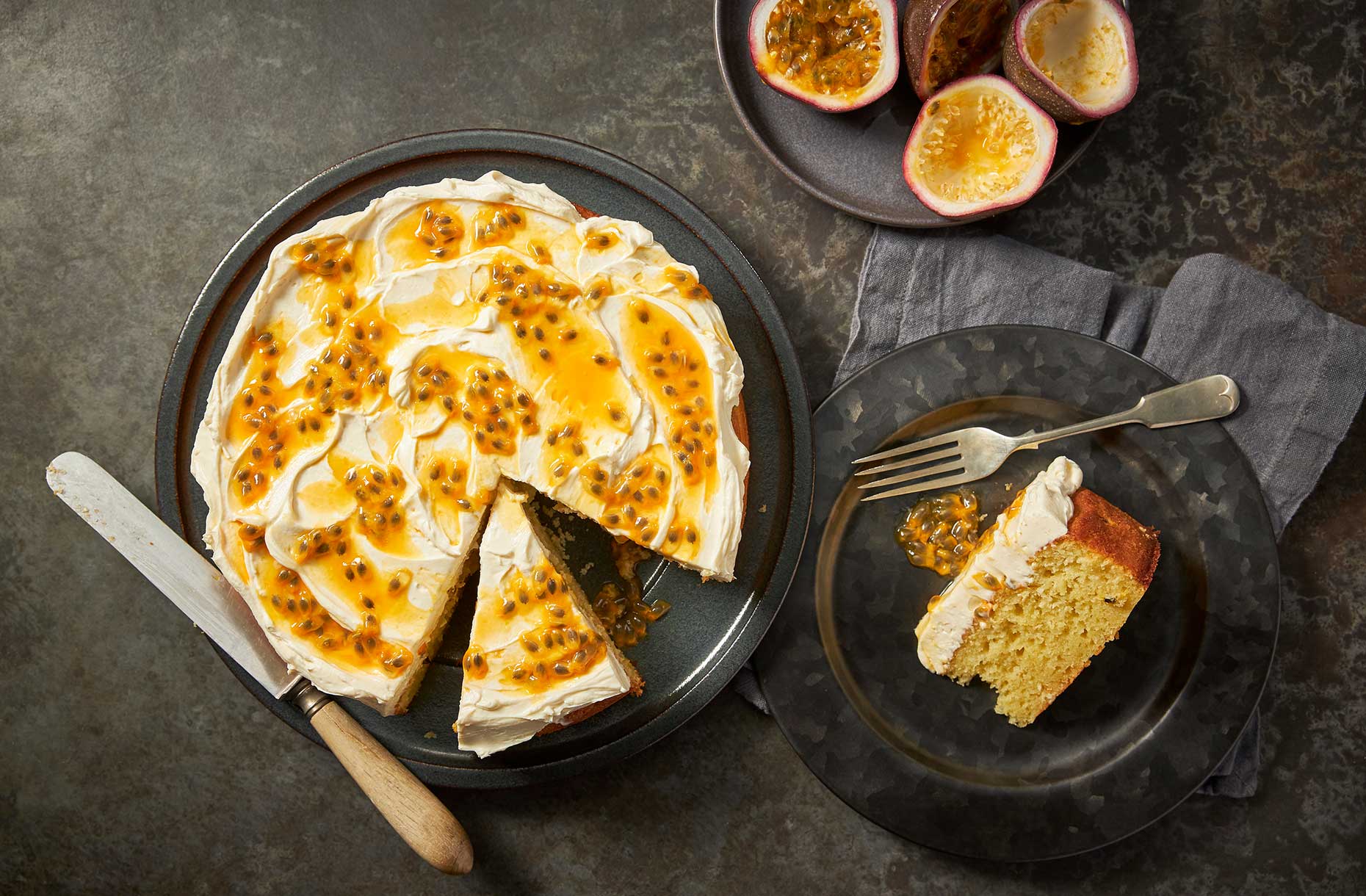 Ingredients
1 cup Jalna Greek yoghurt, plus 3 cups strained overnight (1 kg in total)
2 large free range eggs
¾ cup extra virgin olive oil
2/3 cup fresh passionfruit pulp, divided into 2 portions
1 cup caster sugar
2 cups self-raising flour
1 tsp honey
Method
Place 3 cups of yoghurt into a sieve lined with a clean chux cloth suspended over a bowl. Leave to strain in the refrigerator overnight.
Pre-heat the oven to 180 degrees (C). Grease and line a 20 cm ring shaped tin or spring form tin.
In a medium-sized bowl whisk 1 cup of yoghurt, eggs, extra virgin olive oil, half the passionfruit pulp until well combined. Combine the flour and sugar in a large bowl and gently fold through the wet mixture until the batter is smooth.
Pour the batter into the prepared tin and bake in the oven for 40-45 minutes, or until a skewer inserted into the thickest part of the cake comes out clean. Leave the cake to rest for 10 minutes in the tin before transferring to a wire rack to cool completely.
Place the strained yoghurt into a bowl and whisk through the honey. Spread the thick yoghurt over the top of the cooled cake then spoon over reserved passionfruit pulp before serving.