Jalna
Desserts
Seedy Apple & Yoghurt Loaf
10 minutes
Preparation Time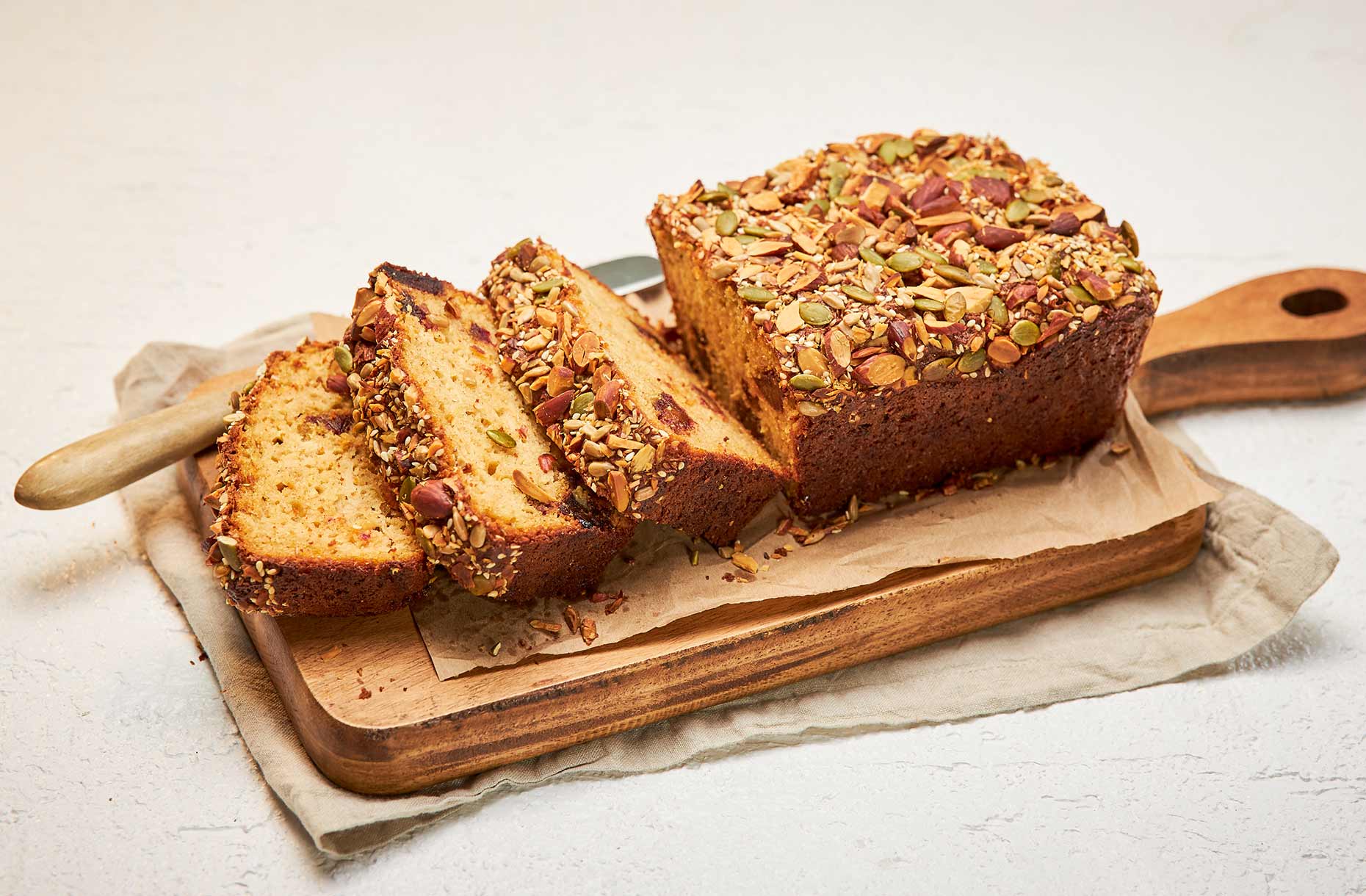 Ingredients
1 ½ cups wholemeal flour
½ cup almond meal
½ cup coconut sugar
2 tsp baking powder
2 tsp ground cinnamon
2 large free range eggs
1 cup Jalna Greek full fat yoghurt
½ cup Squeaky Gate extra virgin olive oil
2 apples, grated
10 fresh medjool dates, chopped
Seed Topping
1 tbs sunflower seeds
1 tbs sesame seeds
1 tbs pepita seeds, chopped
1/3 cup whole almonds, chopped
Method
Pre heat the oven to 170 degrees (C). Grease and line a loaf tin with baking paper, ensuring it overhangs to make it easy to lift out the loaf.
Place all of the dry ingredients into a large mixing bowl with a pinch of salt. Stir to combine and make a well in the centre.
Add in the eggs, yoghurt, extra virgin olive oil, apples and dates. Mix until everything has come together then pour into the loaf tin.
Scatter the seed topping all over the top of the cake, pressing down gently so it sticks. Bake for 50 minutes - 1 hour or until a wooden skewer comes out clean when inserted into the middle of the loaf. Allow to cool for 15 minutes in the tin before removing to serve and slice.