Jalna
Desserts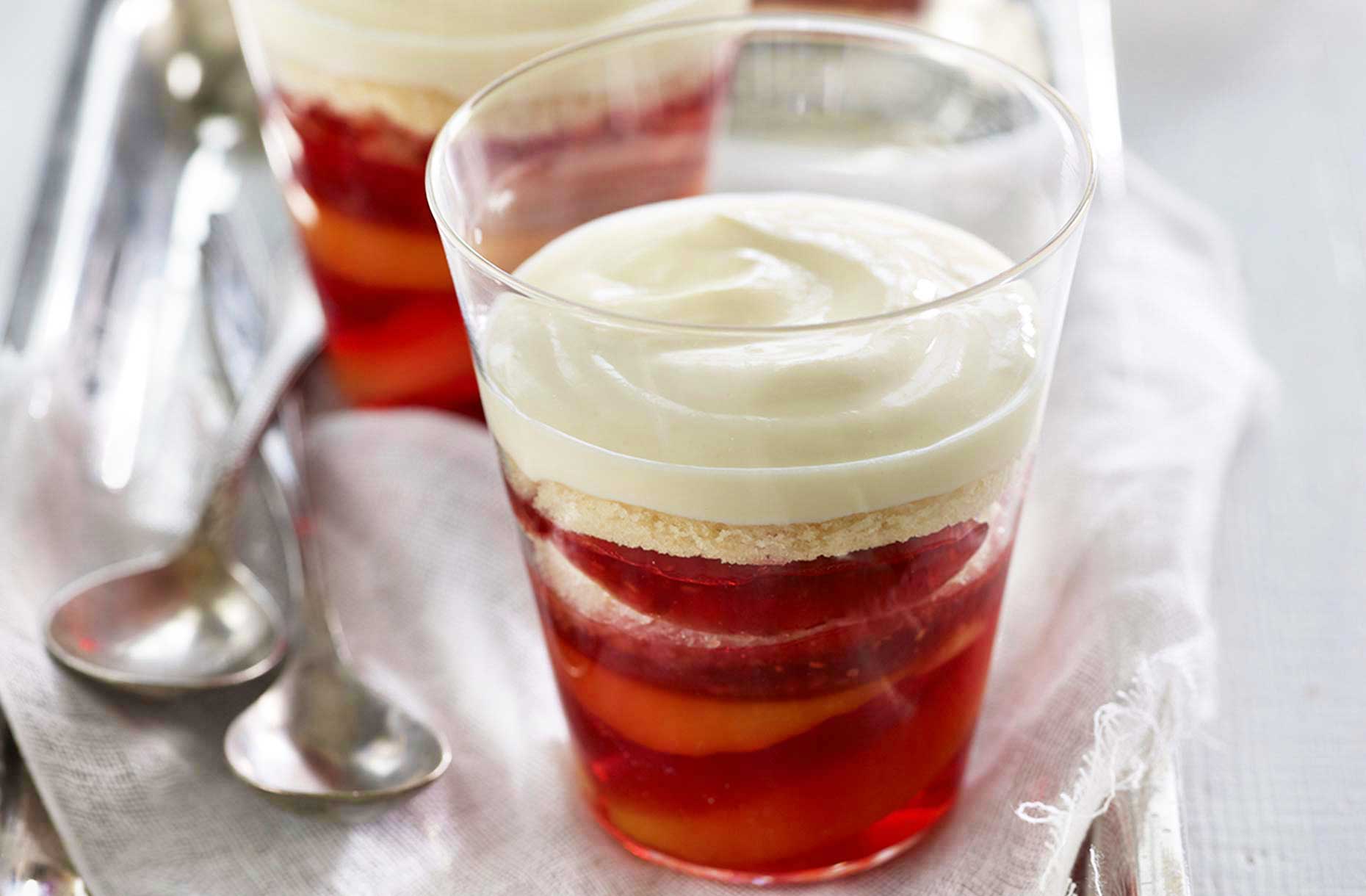 Ingredients
85g packet Port Wine Jelly
2 cups fruit (eg. berries, diced rockmelon, peaches, mango, kiwifruit)
1 x 450g store-bought sponge
½ cup (160g) raspberry jam
1/3 cup (80ml) sweet sherry or madeira
1 ¼ cup (310ml) Jalna Sweet & Creamy Greek Yoghurt
1 ¼ cups (310ml) store-bought thick vanilla custard
Toffee coated hazelnuts
Method
Prepare jelly according to packet instructions. Pour into 6 or 8 x 310-375ml (1 ¼-1½ cup) capacity glasses. Add fruit to jelly and refrigerate for 2 hours or until set. Cut the sponge in half horizontally. Use a cookie cutter to cut 8 circles from the sponge cake.
Spread half the cake discs with jam and top with remaining cake discs. Place on top of the jelly and drizzle with sherry. Whisk the Jalna yoghurt and custard until combined and divide between the glasses. Top with toffee coated hazelnuts.

Note:

Sponge rolls, savoiardi or ginger nut biscuits could be substituted for sponge cake. If no cookie cutters are available sponge cake can be diced. Orange juice could be substituted for sherry.