Jalna
Dinner
BBQ Lamb Backstrap Salad with Harissa Yoghurt
15 minutes
Preparation Time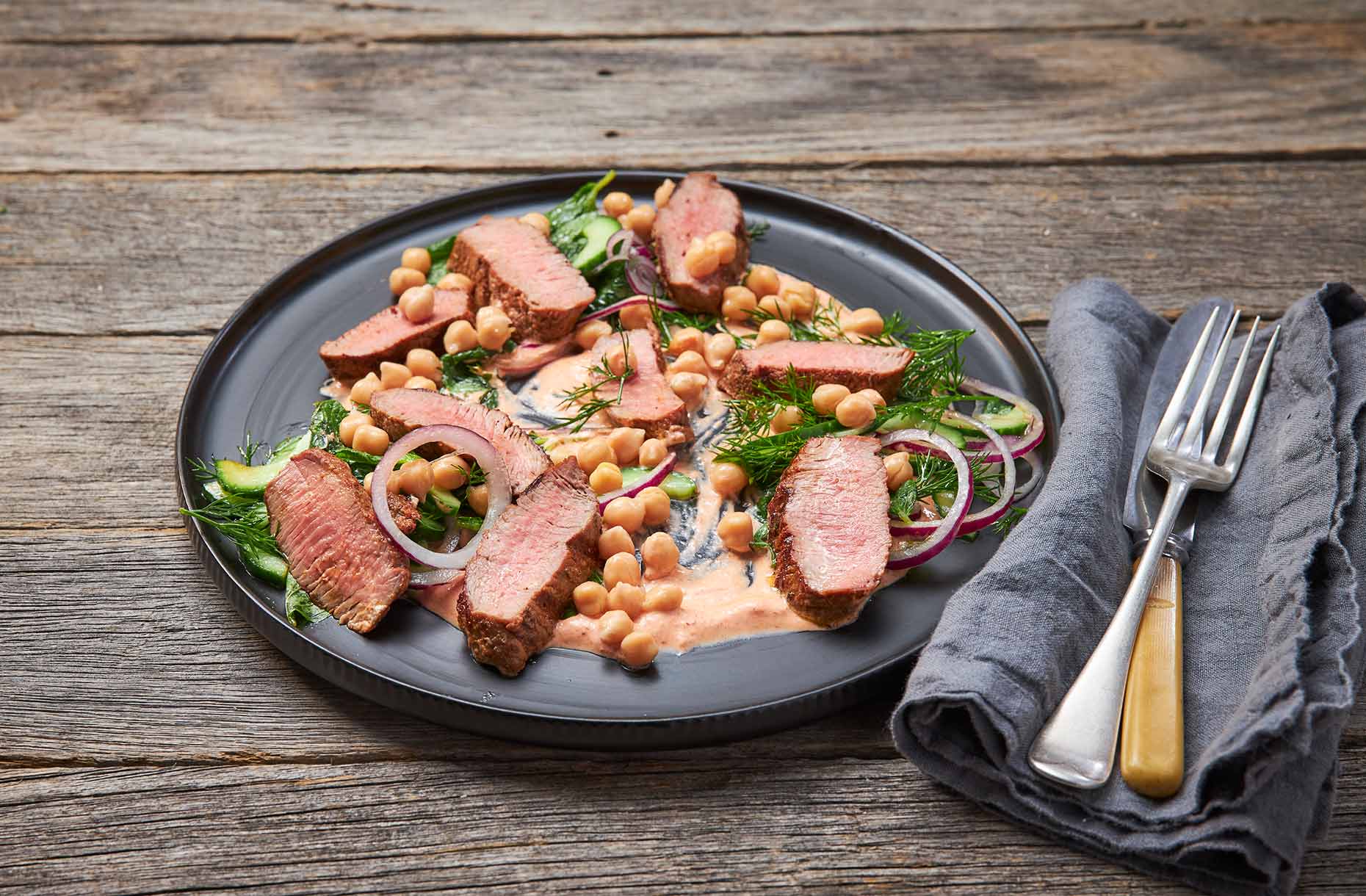 Ingredients
2 lamb back straps
1 tbs cumin powder
1 tbs paprika powder
sea salt
extra virgin olive oil
1 tin of chickpeas, drained
1 red onion, sliced thinly
1 cucumber, seed removed and cut into half circles
1 bunch mint, leaves picked
1 bunch dill leaves picked
½ bunch of parsley, leaves picked
Harissa Yoghurt
1 cup Jalna Greek yoghurt
2 tbs harissa paste
1 tsp smoked paprika
1 lemon, juice
Method
Heat a bbq until it begins to smoke.
Dust the lamb backstraps with cumin and paprika powder and season with sea salt. Drizzle with olive oil and then place onto the grill. Turn the lamb 90 degrees before turning over to get cross hatch grill marks. Cook until the lamb is done to your liking. Then rest for a few minutes.
In a bowl, mix together the harissa yoghurt ingredients and season with sea salt.
In a bowl combine red onion, cucumber and herbs. Dress with olive oil and lemon juice, season with salt.
To plate up spread the yoghurt on the bottom of a sharing platter and top with the salad. Slice the lamb into 1 cm thick pieces and place on top of the salad, garnish with chickpeas and extra herbs.