Jalna
Dinner
Green Goddess Dressing with Roasted Vegetables
20 minutes
Preparation Time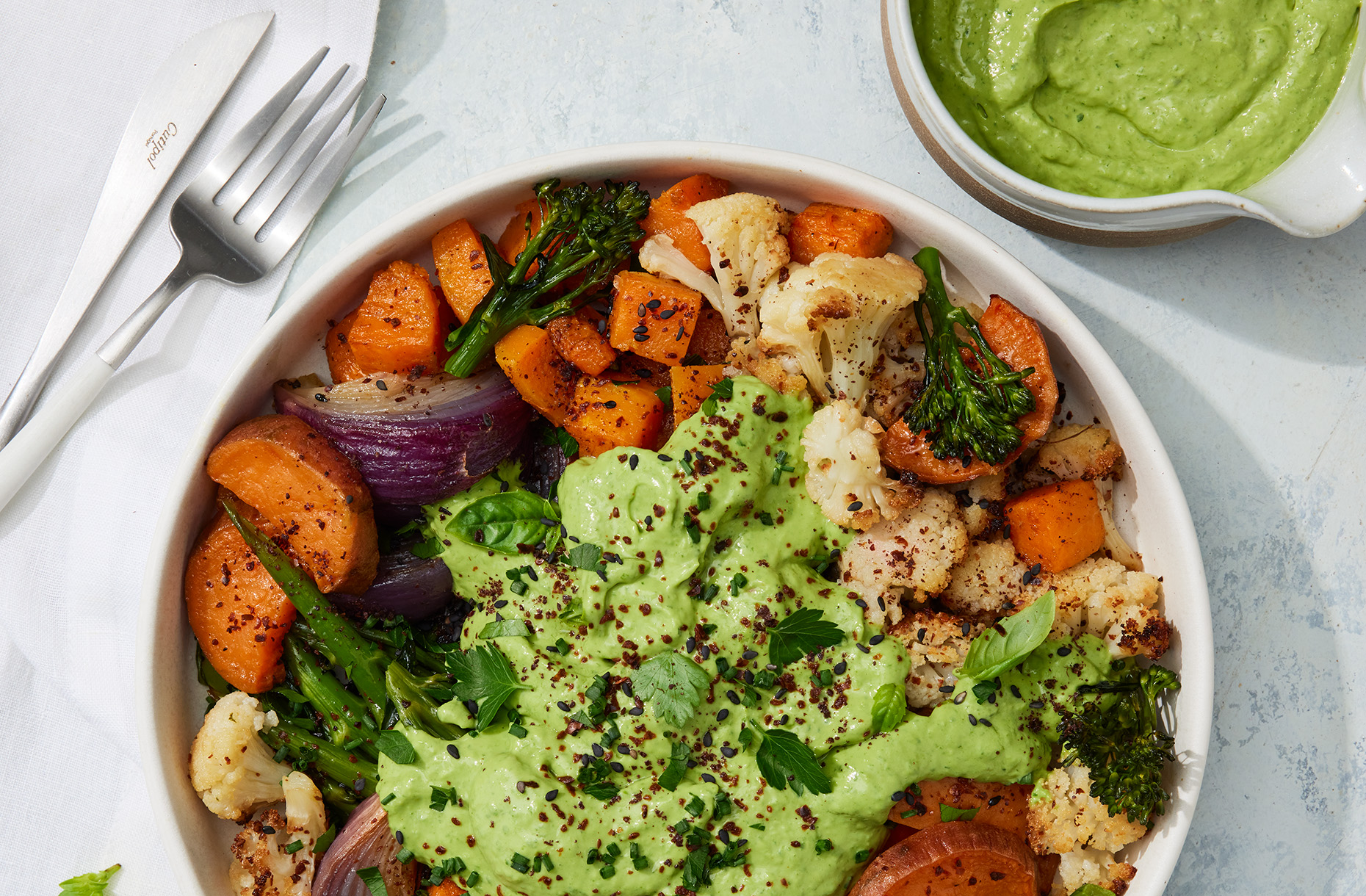 Ingredients
Vegetables

1 bunch broccolini
1 sweet potato, cut into bitesize pieces
½ butternut pumpkin, cut into bitesize pieces
½ head cauliflower, broken into florets
1 red onion, peeled and cut into wedges
2 Tbsp olive oil
1 Tbsp Aleppo pepper, plus extra
1 Tbsp sumac, plus extra
Sea salt and freshly ground pepper to season
Dressing
1 avocado, peeled
1 cup fresh picked herbs (parsley, basil, chives) plus extra to serve
1 cup Jalna Greek Yoghurt
1/3 cup mayonnaise
1 tsp Dijon mustard
2 Tbsp olive oil
½ tsp salt
1 lemon, juiced
Method
Preheat the oven to 200C (180C fan forced)
Scatter the vegetables over an oven tray and drizzle over the oil. Toss to coat. Sprinkle over the spices and season with salt and pepper. Roast for 20-30 minutes until cooked. Remove from oven to cool.
For the dressing, place all ingredients into a blender and process until smooth. If the dressing is too thick, add water until you get the desired consistency. Refrigerate until ready to use.
Serve the roasted vegetables with Green Goddess dressing. Garnish with extra fresh herbs and spices.