Jalna
Dinner
Lamb Kofta with Yoghurt & Cucumber Dip
20 minutes
Preparation Time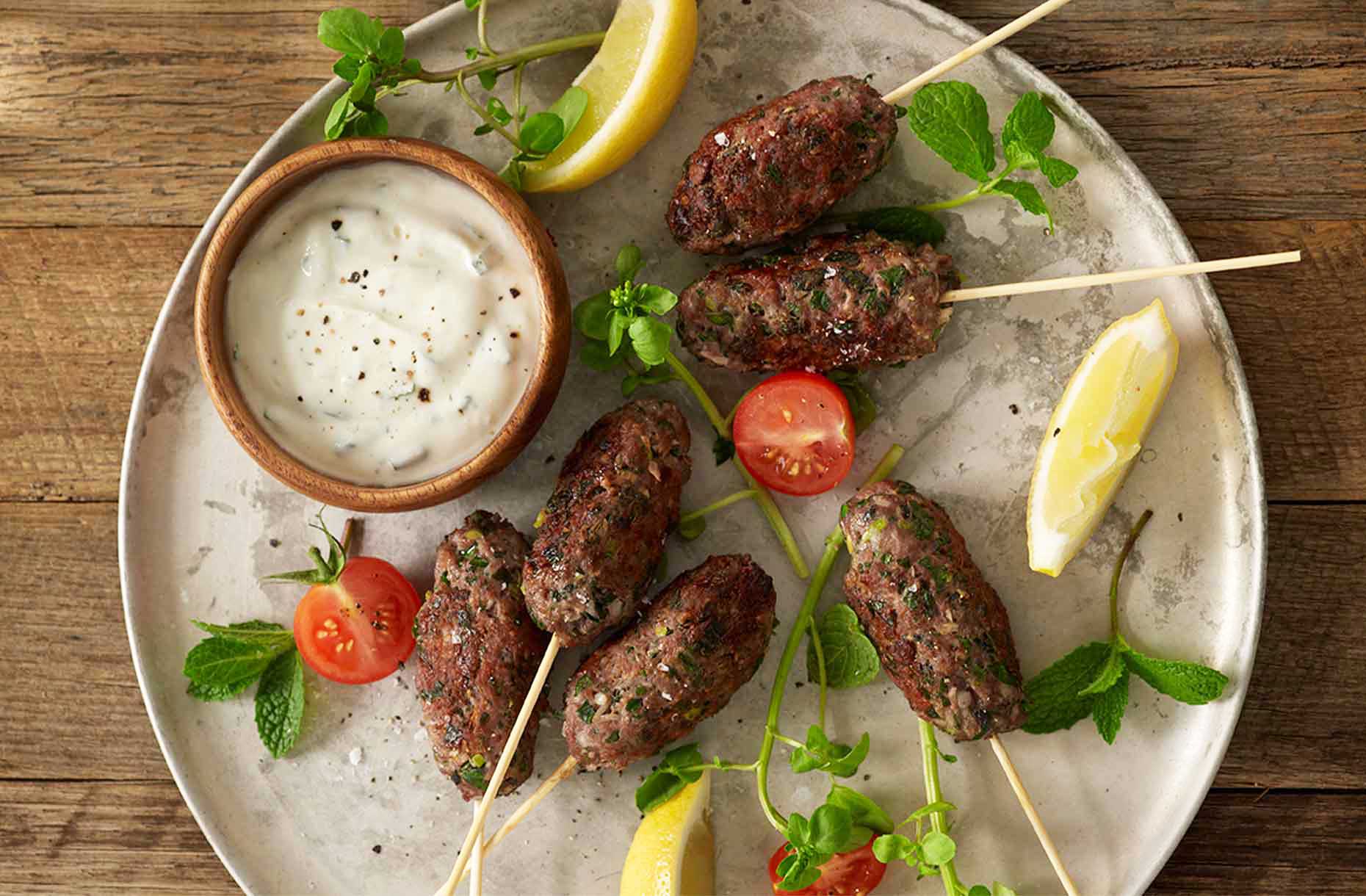 Ingredients
800g lamb mince
4 spring onions, finely chopped
½ cup flat leaf parsley, chopped
¼ cup mint leaves, finely chopped
1 clove garlic, finely chopped
2 teaspoons ground cumin
1 teaspoon ground coriander
sea salt and freshly ground black pepper, to taste
lemon wedges, for serving
Yoghurt & Cucumber Dip
¾ cup Jalna Greek Yoghurt
½ lebanese cucumber, grated
1 tablespoon lemon juice
1 clove garlic, finely chopped
Sea salt and freshly ground black pepper, to taste
Method
Combine lamb, spring onions, herbs, garlic, spices and seasoning in a large bowl and mix well with your hands.
Divide mixture into 12 portions and roll each into a sausage shape. Thread the kofta onto pre-soaked skewers, pressing them on to hold. Cover and refrigerate for 20 minutes.
Cook kofta on a lightly oiled, pre-heated grill plate or barbecue for approx 8-10 minutes over a medium heat, turning throughout cooking time. Remove to a plate and sit covered for 5 minutes before serving.
Yoghurt & Cucumber Dip:

Place Jalna Greek Yoghurt in a bowl, squeeze excess liquid from grated cucumber and add to yoghurt with the lemon juice, garlic and seasonings. Mix well and serve with the lamb kofta and lemon wedges.