Jalna
Dinner
Pomegranate Lamb Skewers
10 minutes
Preparation Time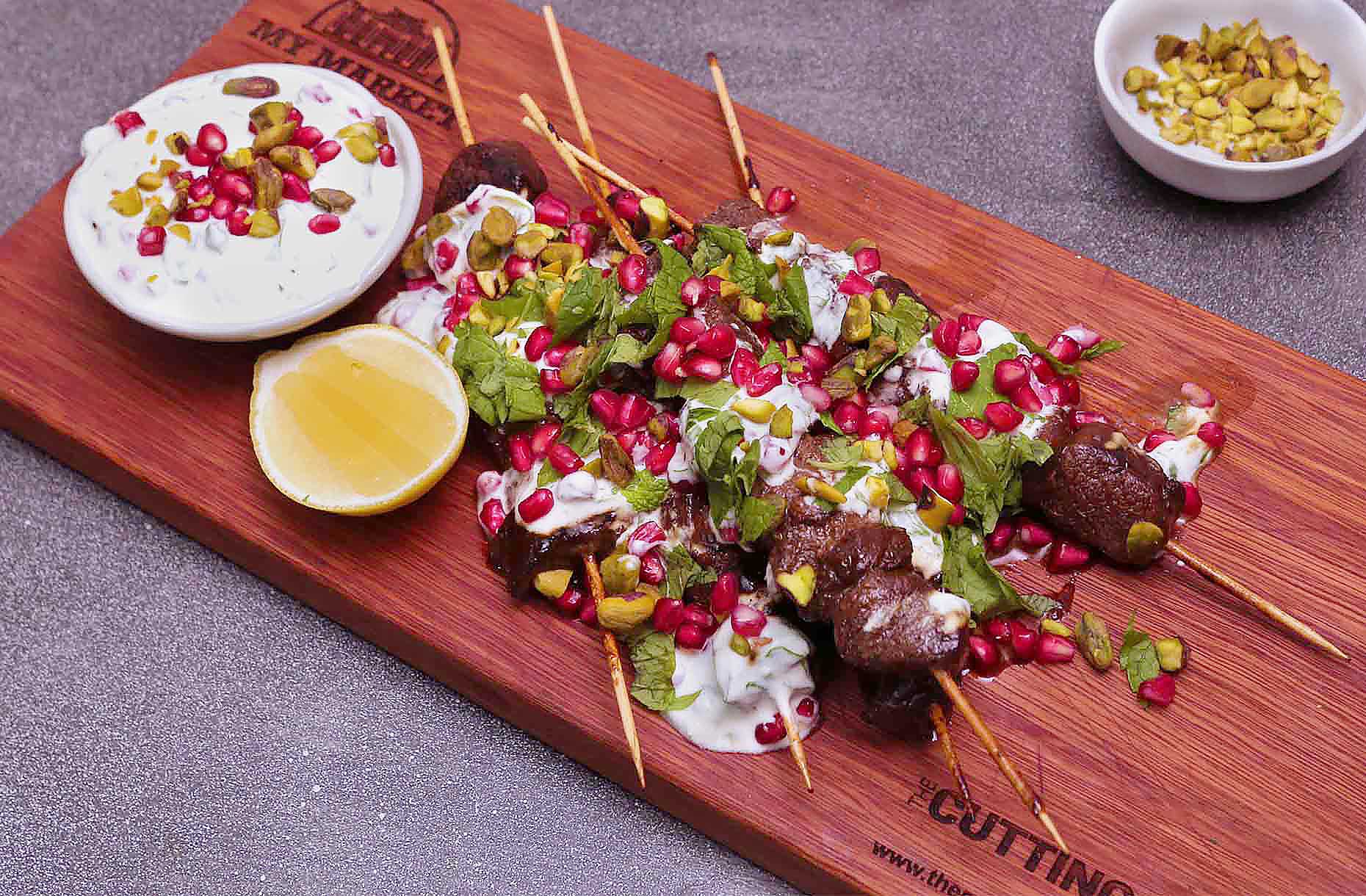 Ingredients
400g lamb fillet cut into 3-4cm chunks
2 tbsp pomegranate molasses
1 tbsp EVOO
the juice of half a lemon
pinch of salt
To serve
1⁄2 cup of Jalna Yoghurt
seeds from 1 pomegranate
1 cup of chopped mint
a handful of chopped pistachios
lemon wedges
Method
Combine all the ingredients and massage lamb well to coat.
Set aside for 30 mins minimum to marinade
Thread lamb onto 4-5 skewers.
Grill the lamb about 3 minutes each side for a total of 6 minutes.
Set aside to rest for 5 minutes.
Mix yoghurt, 1⁄4 of the pomegranate seeds, 1⁄4 of the mint, and juice of 1 wedge of lemon.
Drizzle 1⁄2 over lamb and reserve half into a bowl to serve
Scatter, pomegranate seeds, mint, pistachios over skewers and some lemon wedges around.