Jalna
Dinner
Potato salad with hot smoked salmon
15 minutes
Preparation Time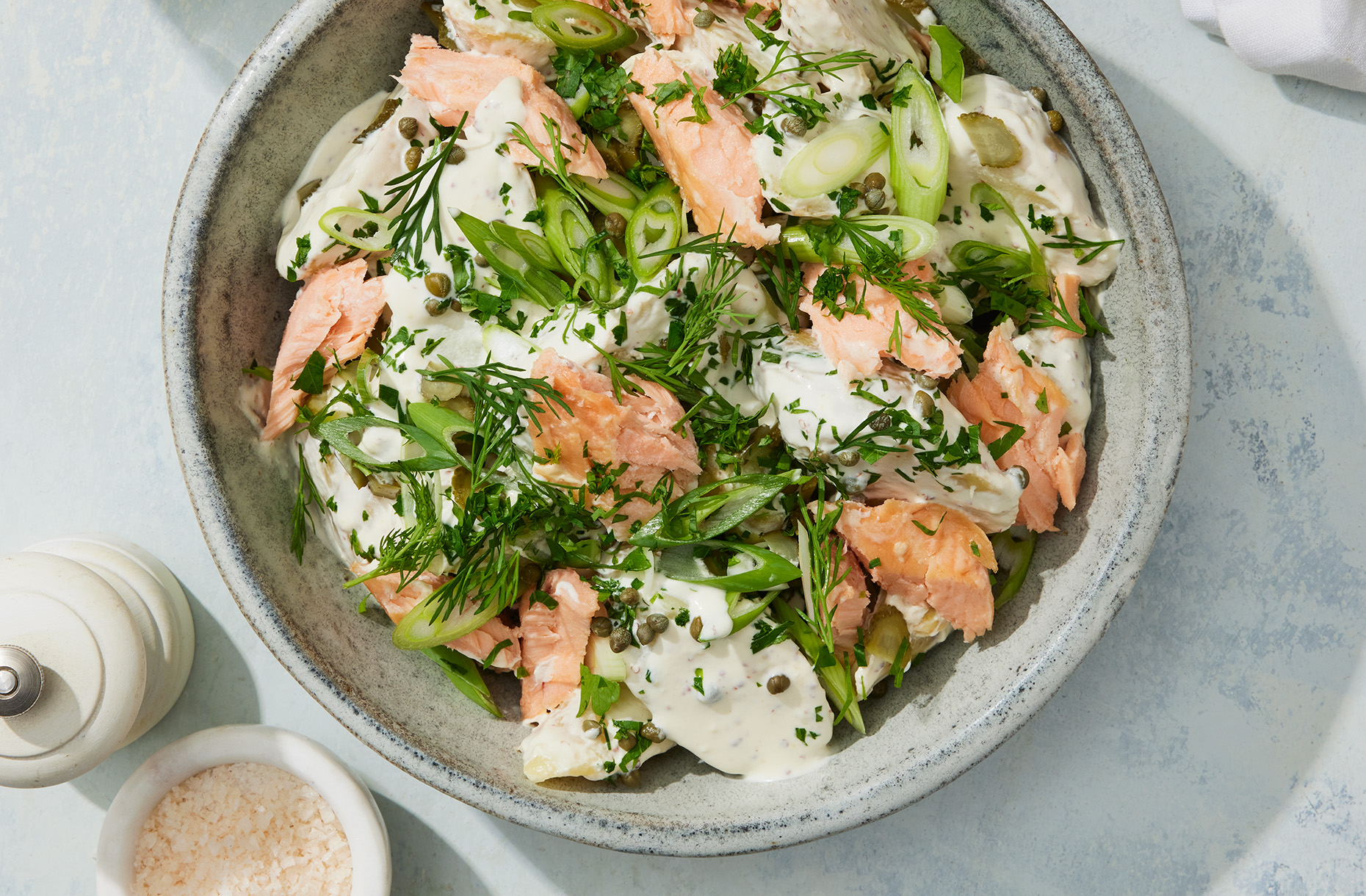 Ingredients
1 kg Kipfler potatoes
¾ cup Mayonnaise
1 cup Jalna Lactose Free Greek yoghurt
1 Tbsp Lemon juice
1 Tbsp Seeded mustard
¼ cup Parsley, roughly chopped
¼ cup Dill, leaves picked
¾ cup French cornichons, roughly chopped
2 Tbsp Baby capers, rinsed
Sea salt and pepper to season
4 spring onions, sliced
300g Hot smoked salmon, flaked
Method
Place potatoes in saucepan, cover with cold water and cook for 10 minutes until tender. Drain and set aside
To make dressing, mix mayonnaise, yoghurt, lemon and mustard in a medium bowl. Toss through warm potatoes.
Add cornichons, capers, fresh herbs and spring onions and combine. Place the flaked salmon pieces on top.