Jalna
Dips
Harissa Dressing
10 minutes
Preparation Time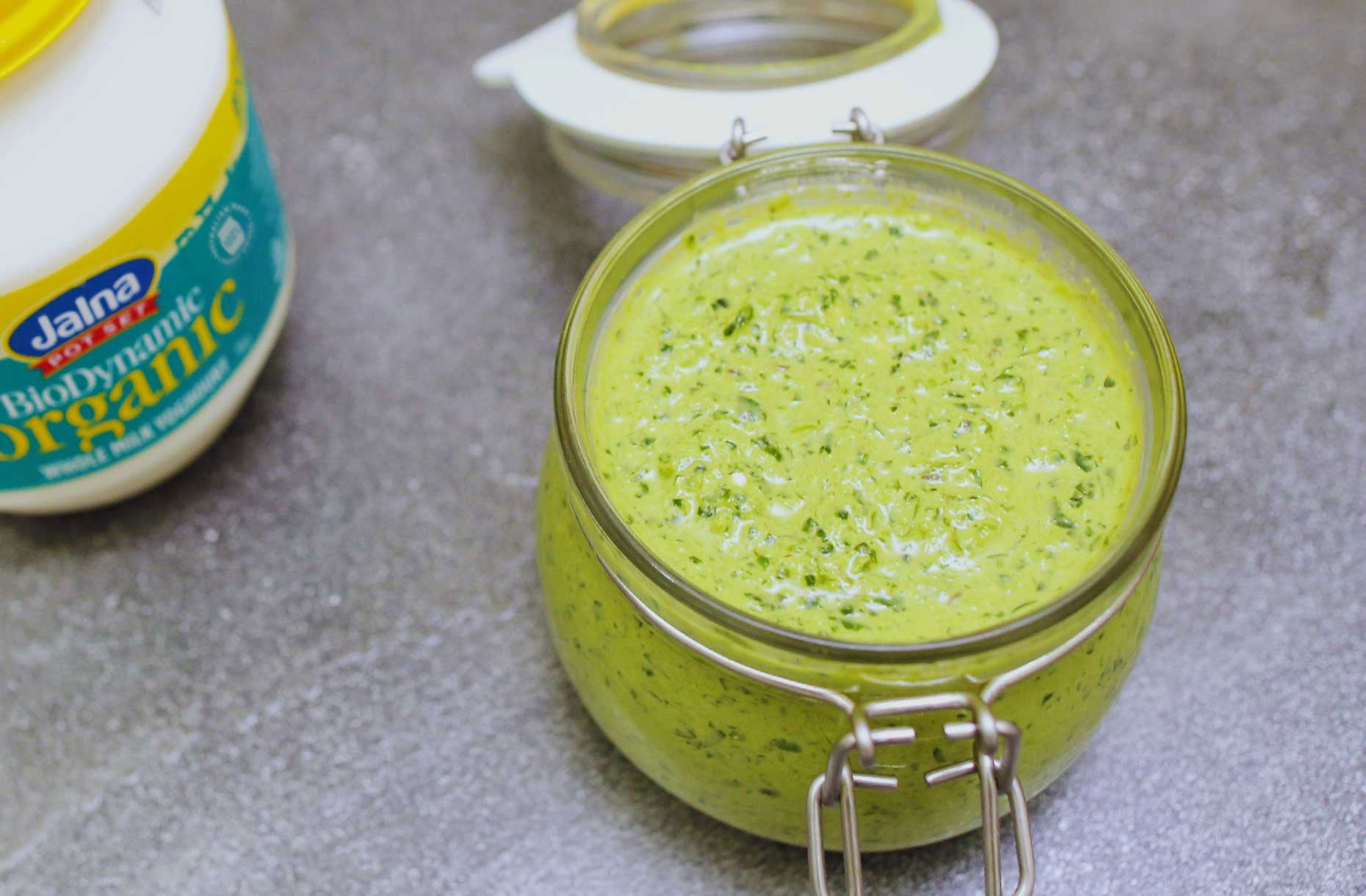 Ingredients
250g natural or Greek Yoghurt
1 bunch parsley, leaves and small stems
1 bunch coriander, leaves and small stems
4 garlic cloves
1 whole jalapeño, deseeded
1 green capsicum, deseeded
3 green Serrano chilies, deseeded
1 tsp coriander, ground
1 tsp cumin, ground
1 tsp caraway, ground
50g EVOO
½ teaspoon salt
Method
In a food processor, place all ingredients except yoghurt. Pulse and scrape down sides until finely diced.
In a bowl, using a spoon, stir through yoghurt until combined.
Serve chilled.

Note:

Stirring through the yoghurt rather than placing in the food processor maintains some volume in the sauce, rather than making it too runny.