Jalna
Snacks
Creamy yoghurt hummus & Flat breads
10 minutes
Preparation Time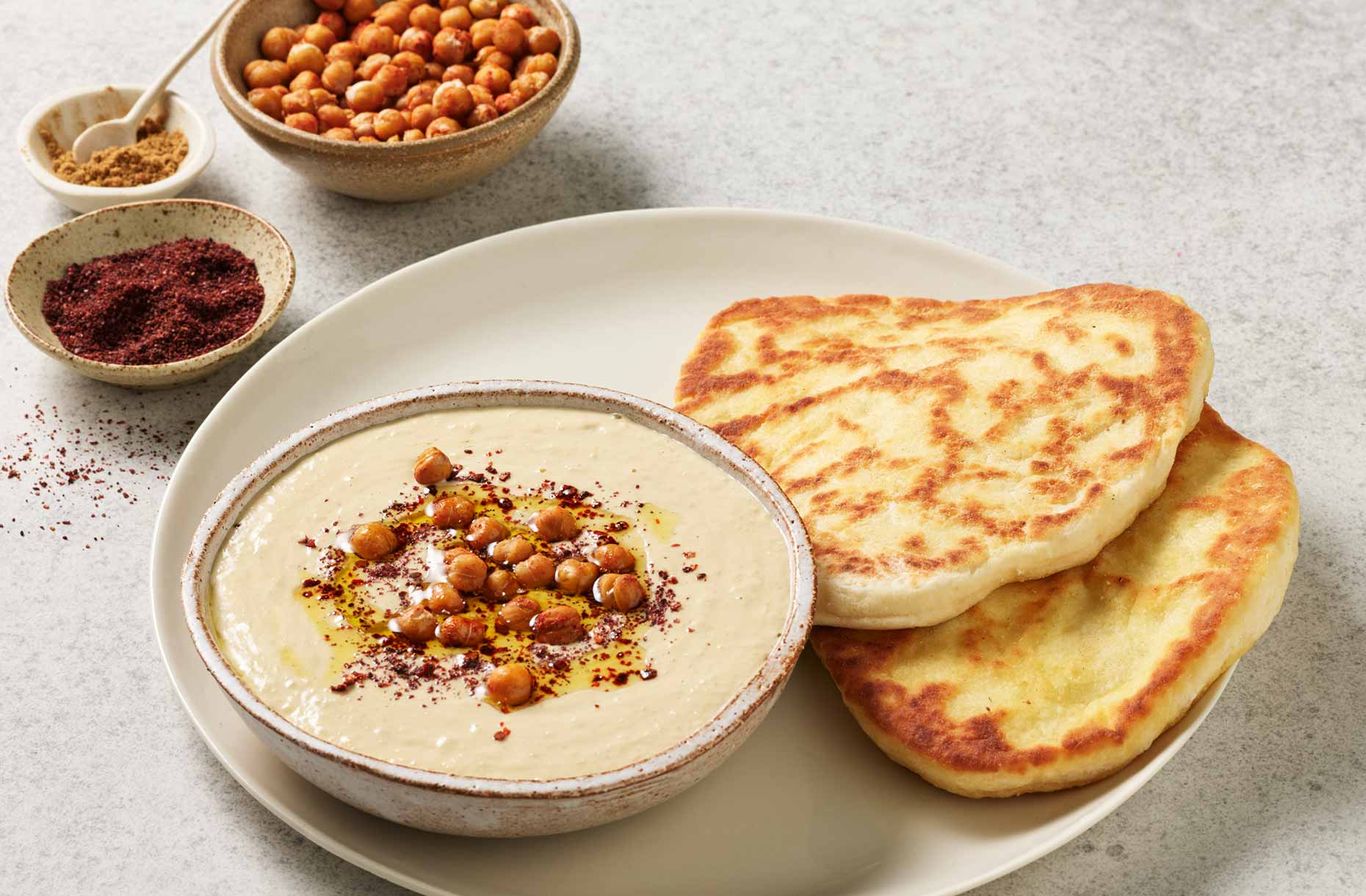 Ingredients
¾ cup Jalna Greek Natural Yoghurt
400g tin chickpeas, drained
¼ cup chickpea liquid, reserved
2 tsp minced garlic
1 tsp ground cumin
2 Tbsp lemon juice
3 Tbsp tahini paste
¼ cup olive oil, plus extra to drizzle
Sea salt to season
Roasted chickpeas to garnish
Sumac and Aleppo pepper to garnish
*Yoghurt flatbreads to serve*
Method
In a medium jug, mix yoghurt, chickpeas and reserved liquid, garlic, cumin, lemon, tahini and oil with a stick blender until smooth. Taste and season with salt.
Spoon into a serving bowl and garnish with extra chickpeas, sumac and Aleppo. Drizzle with oil and serve with yoghurt flatbreads.

Note:

*To make yoghurt flatbreads, mix 1 cup of Jalna Greek Natural Yoghurt with 1 ½ cups self-raising flour in a bowl until a dough forms. Tip out onto a well-floured bench and gently shape into a ball. Divide into 6 and roll out to form an oval shape. Heat some oil in a pan and cook for a few minutes each side until golden brown.