Jalna
Greek Natural Yoghurt
Discover your favourite flavour
---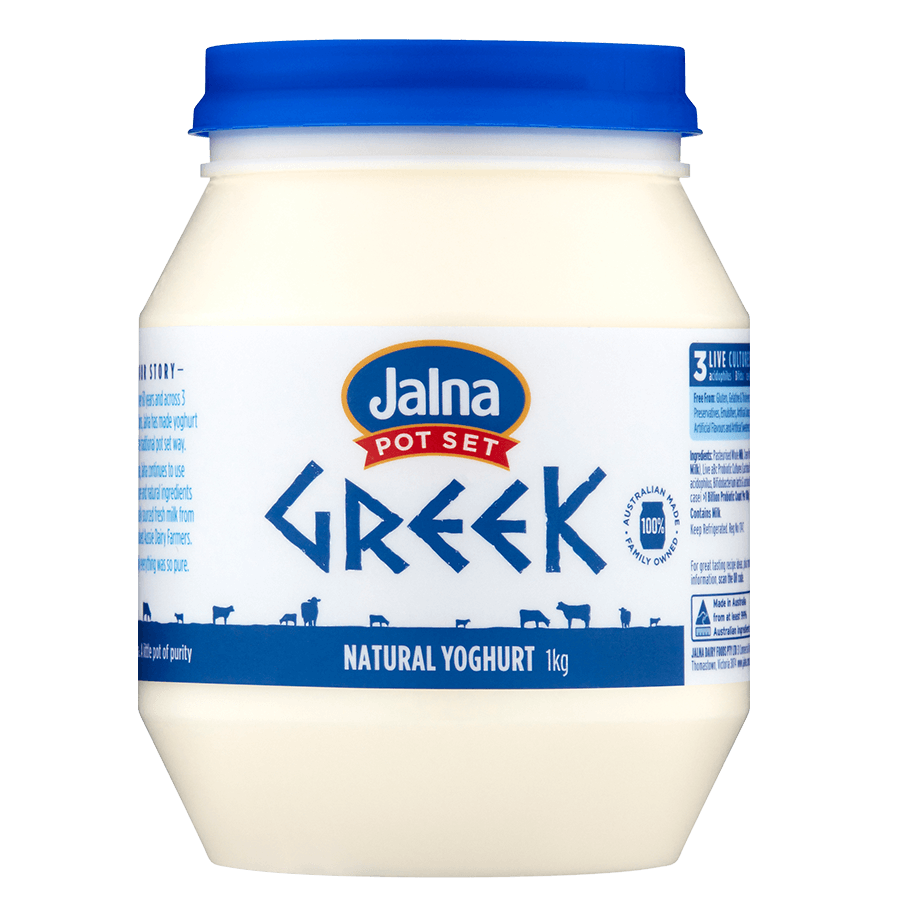 AVAILABLE SIZES: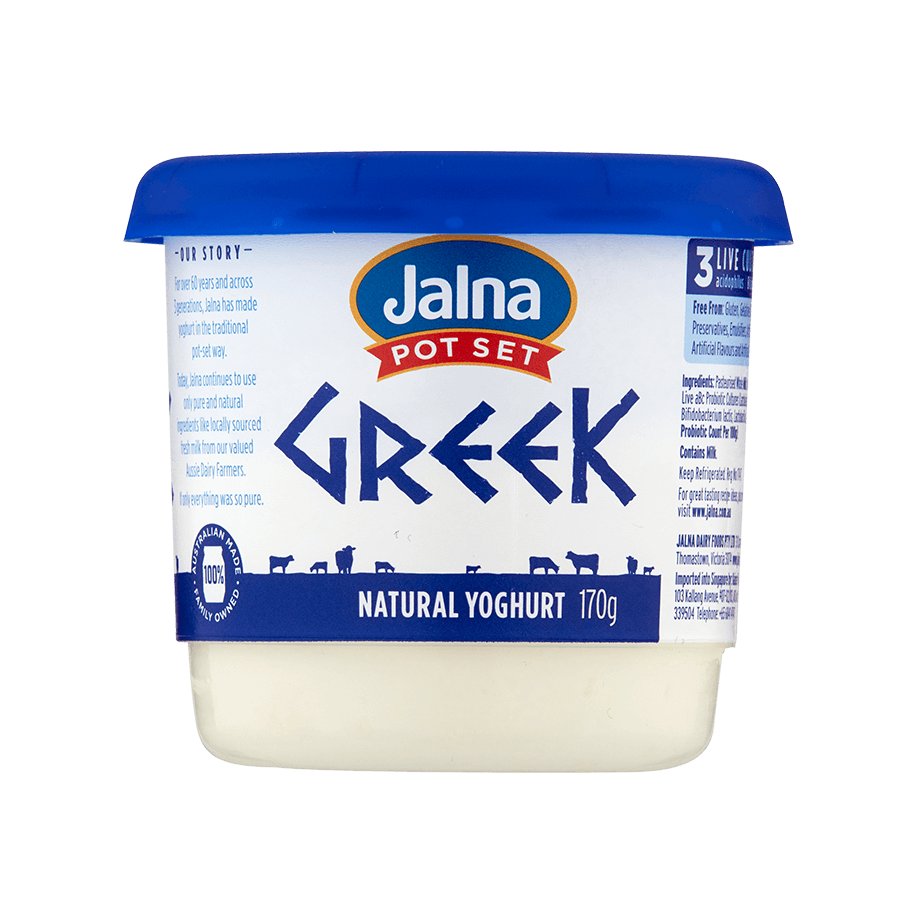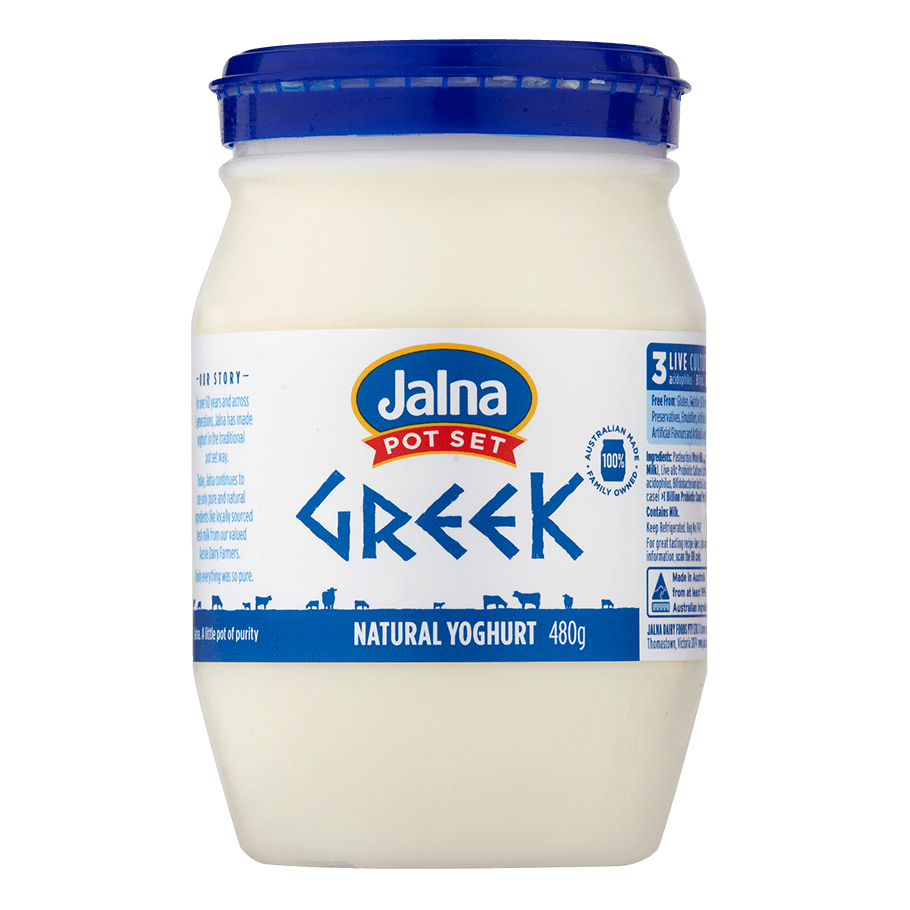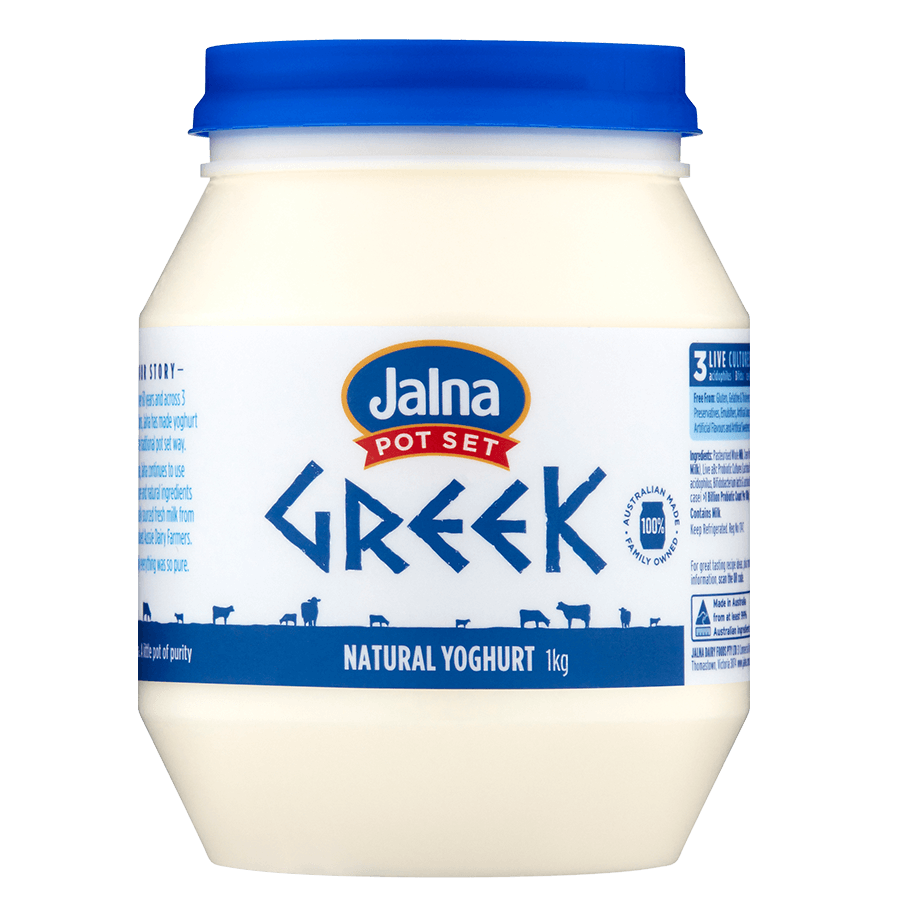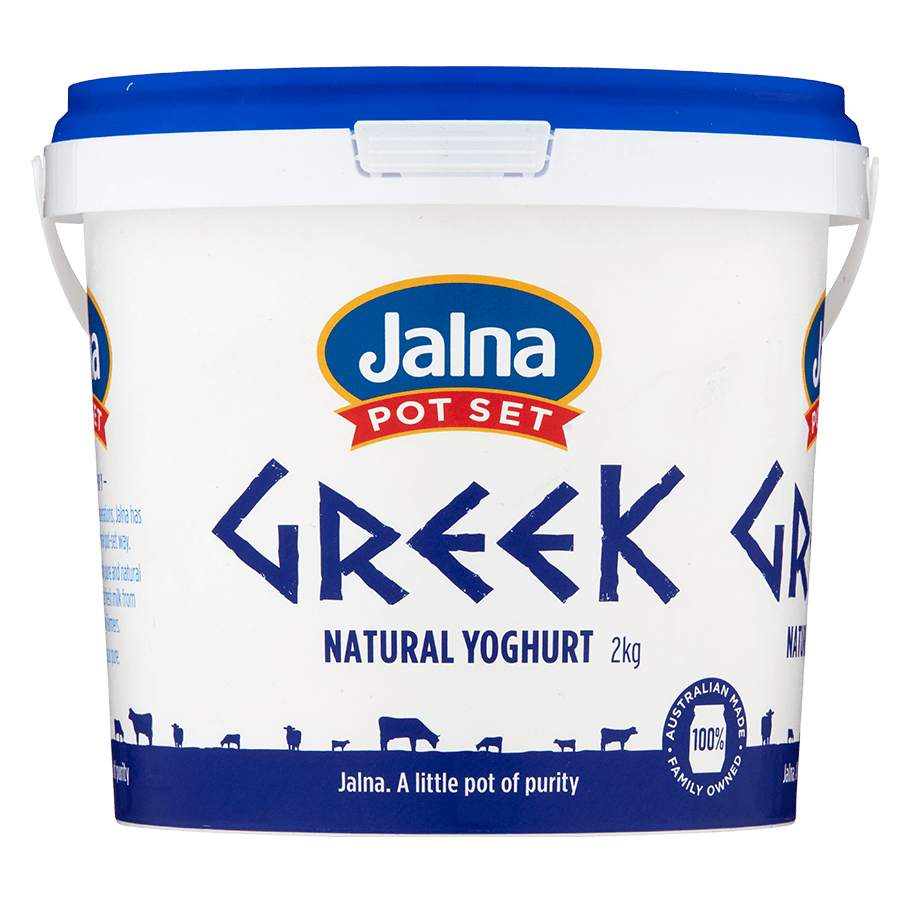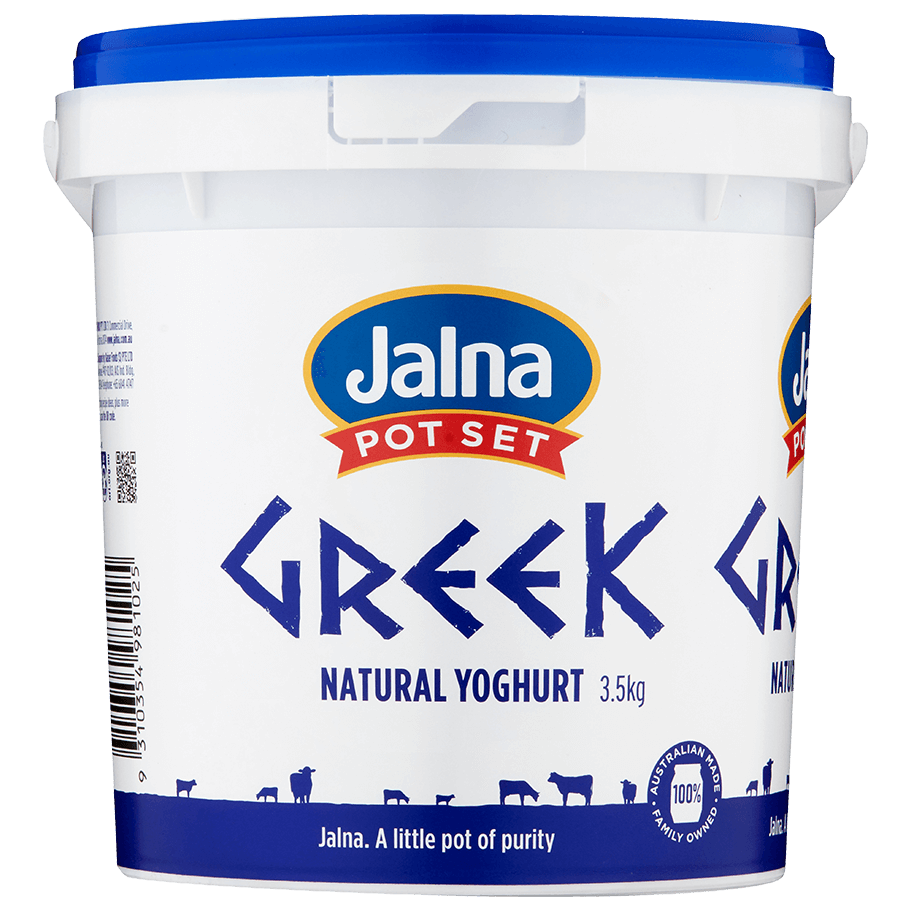 Made to a traditional recipe, our pot set Greek Natural Yoghurt is purely delicious. Fresh milk is fermented with live cultures to produce a full-bodied, smooth yoghurt with the perfect amount of tang. Because of its thick and creamy nature, it is delicious straight off the spoon, or served with fruit, cereal or dessert. It's also a versatile ingredient in a wide range of recipes as it is less likely to separate when heated, and is considerably lower in fat than cream alternatives. Plus, it is pot set with all-natural ingredients and live probiotics.
Source of calcium
Live probiotics cultures
Gluten-free
No added sugar
No artificial sweeteners
No gelatine
No preservatives
No colours
Low sodium
Ingredients
Pasteurised whole milk, cream and live probiotic cultures (lactobacillus acidophilus, bifidobacterium & lactobacillus casei > one billion probiotic count per serve).
Nutritional Information
Nutrition data average quantity per 100g
* RDI - Recommended Dietary Intake
Where To Buy
170g
480g
1kg
2kg
3.5kg
* Supermarket distribution may vary by outlet
Other products you might be interested in