Jalna
Kids Pouches Strawberry Yoghurt
Discover your favourite flavour
---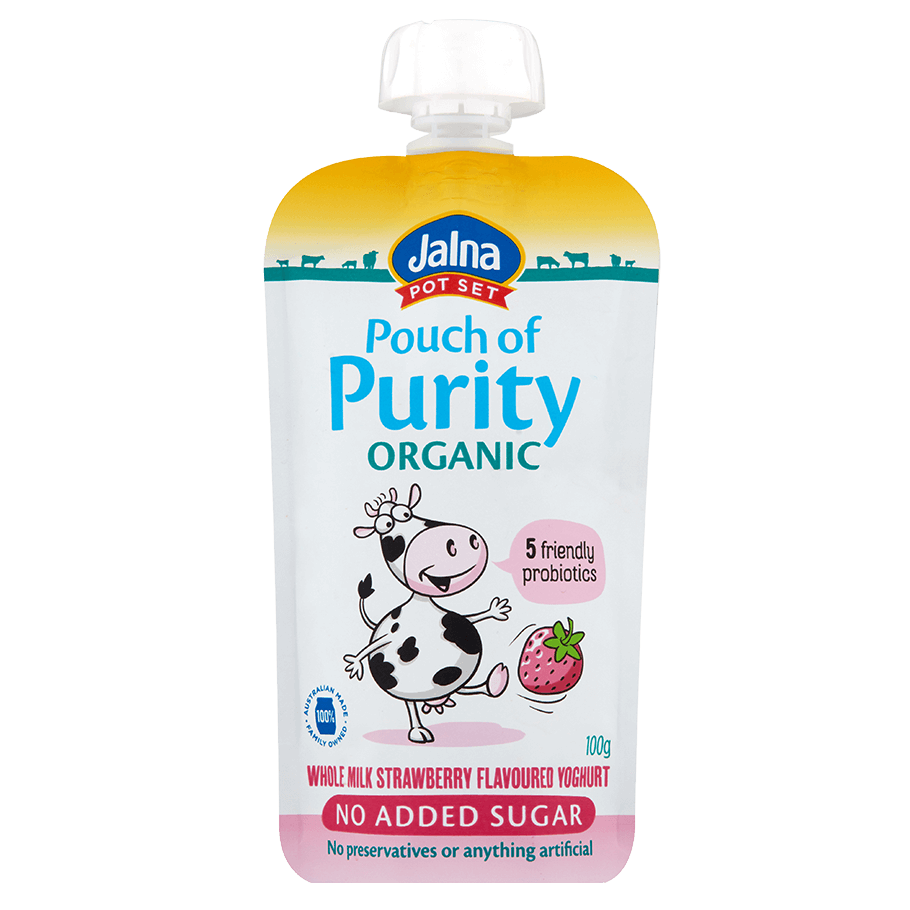 AVAILABLE SIZES: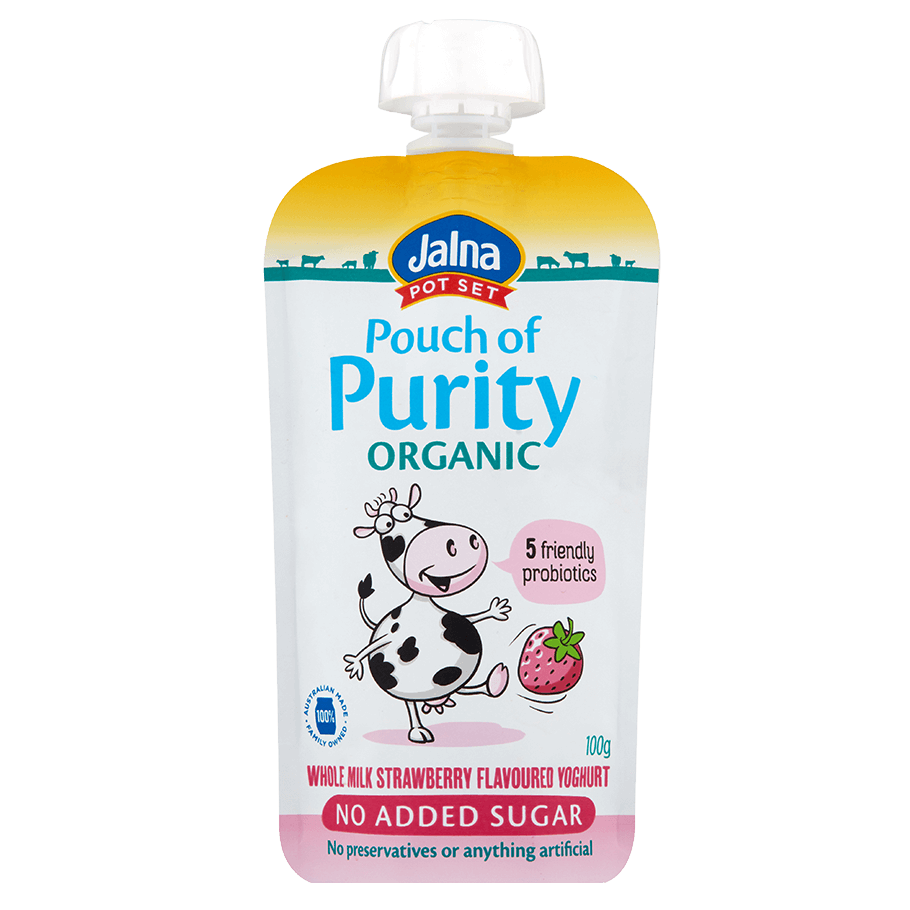 A delicious lunchbox surprise or snack going from school to afterschool activities.
A match made in heaven. Strawberries and creamy organic yoghurt are a delicious combination. Perfect for school lunches and the one thing you know won't come home uneaten!
Fun and convenient, they're in handy 100g pouches and a great way for your kids to enjoy healthy Jalna yoghurt anywhere, anytime.
They come in three delicious flavours. And because they're made with pure Jalna yoghurt, they're packed with five friendly probiotics, calcium and protein. Naturally, there's no added sugar, artificial sweeteners or nasties.  They are suitable for lactose intolerant people and they are FODMAP friendly.
Ingredients
Pasteurised organic whole milk, non - organic milk solids (<5%), organic strawberry puree (3%), enzyme (lactase), natural strawberry flavour (0.4%), monk fruit, live probiotic cultures (lactobacillus acidophilus, bifidobacterium lactis, lactobacillus casei), Synbio 100 (Lactobacillus rhamnosus, Lactobacillus paracasei)> one billion probiotic count per serve)
Nutritional Information
Nutrition data average quantity per 100g
Carbohydrate Galactose
2.6
* RDI - Recommended Dietary Intake
Where To Buy
100g
* Supermarket distribution may vary by outlet
Other products you might be interested in