Jalna
Greek Sweet & Creamy Coconut Yoghurt
Discover your favourite flavour
---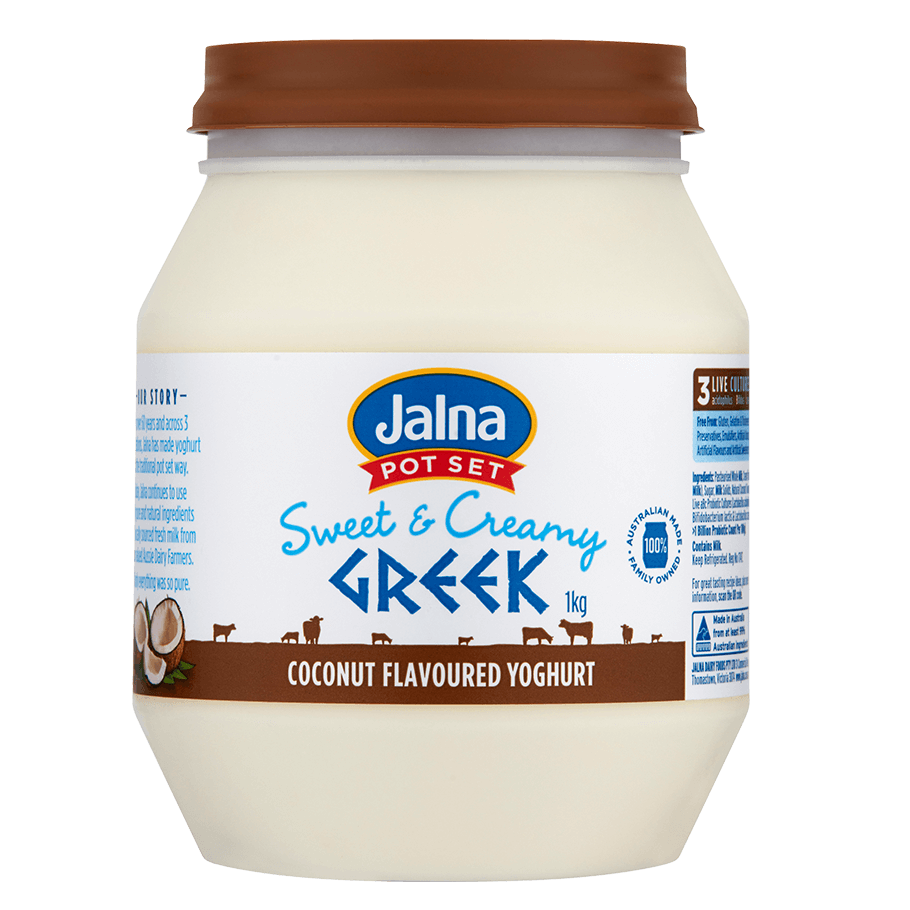 AVAILABLE SIZES: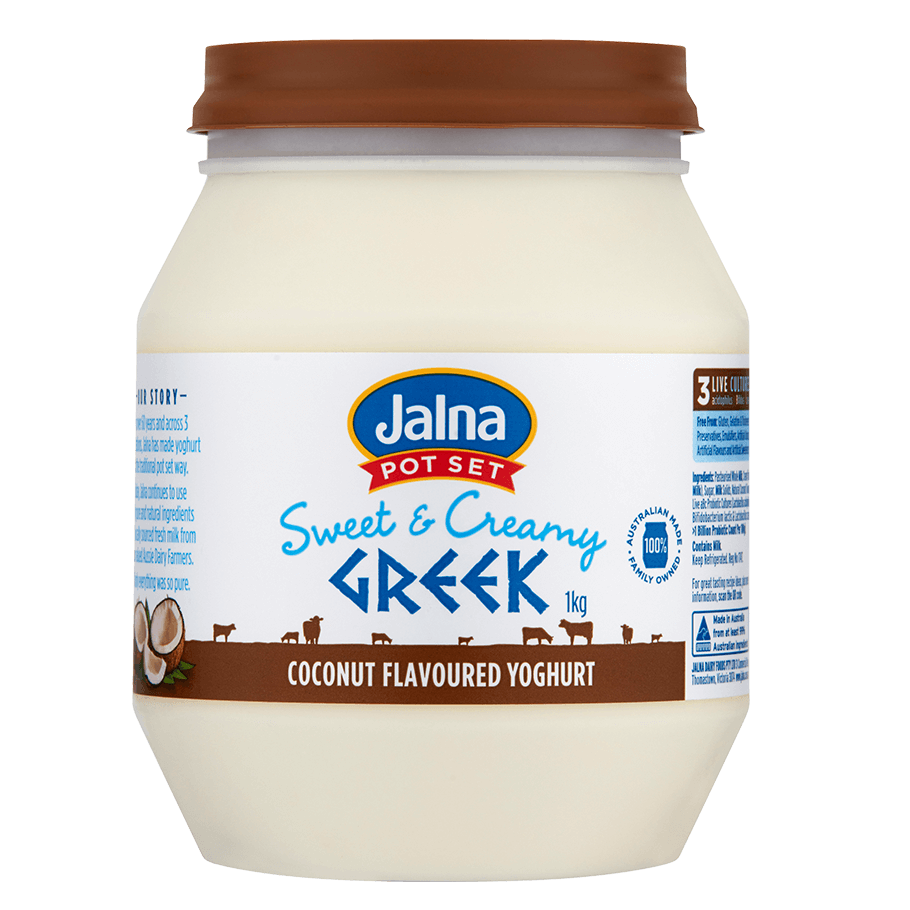 Put some granola in a glass, top with a generous dollop, devour.
Put a little bit of paradise into everyday with our Greek Sweet & Creamy Coconut flavored yoghurt. Made with our award-winning Greek Yoghurt in the natural pot set way, it combines the perfect balance of natural coconut flavour and creamy texture. Wonderfully delicious on its own, or add a spoonful to seasonal fruits or scooped into a smoothie.
Ingredients
Pasteurised whole milk, cream, sugar, natural coconut flavour (0.25%), live  probiotic cultures (probiotics (lactobacillus acidophilus, bifidobacterium & lactobacillus casei > one billion probiotic count per serve).
Nutritional Information
Nutrition data average quantity per 100g
* RDI - Recommended Dietary Intake
Where To Buy
1kg 
* Supermarket distribution may vary by outlet
Other products you might be interested in