Jalna
Greek Sweet & Creamy Strawberry Yoghurt
Discover your favourite flavour
---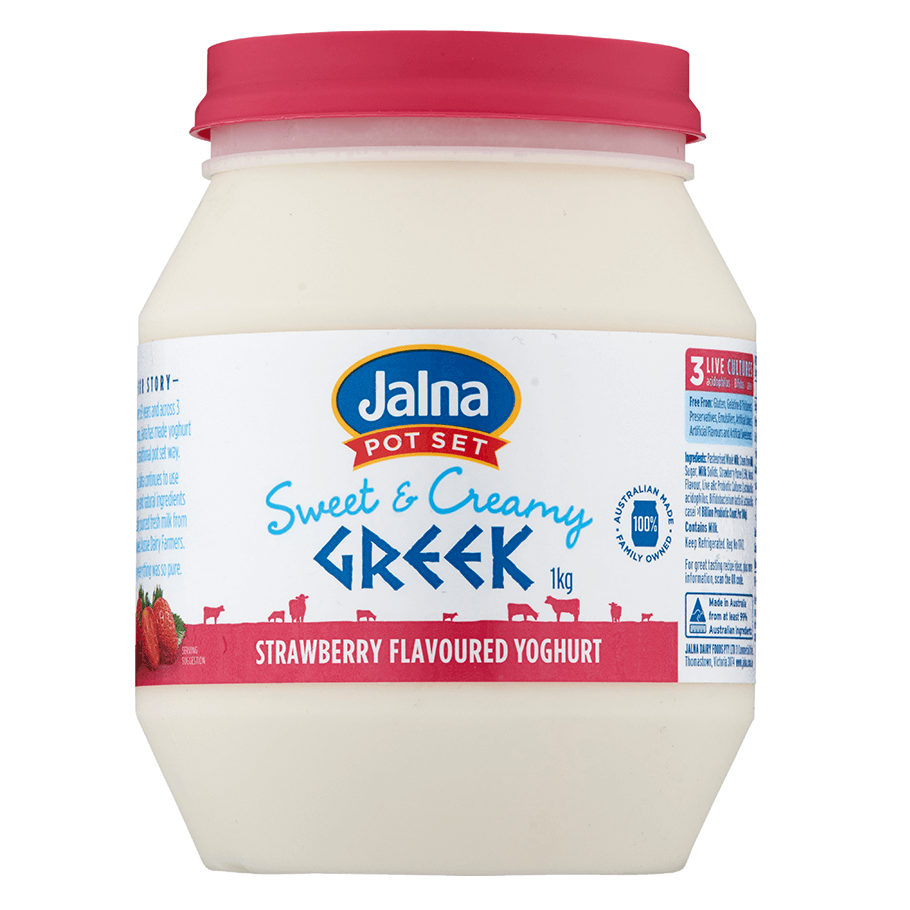 AVAILABLE SIZES: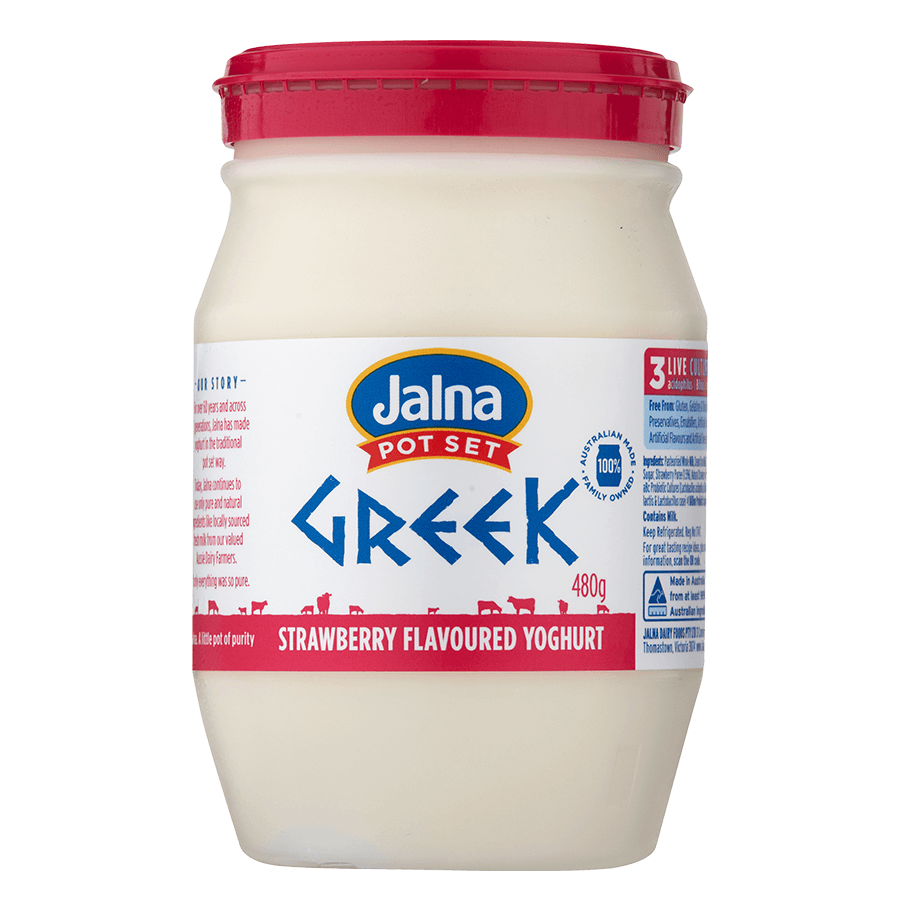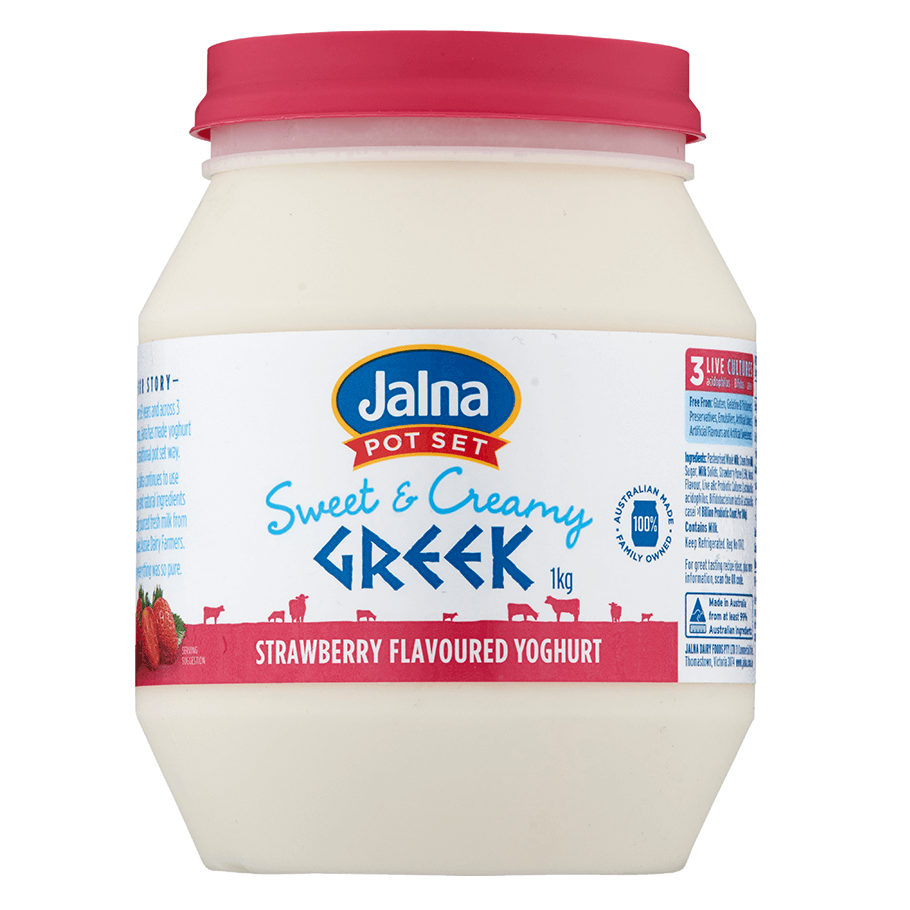 Put some granola in a glass, top with a generous dollop, devour.
A delicious flavour fusion, strawberries and cream now comes in Jalna yoghurt. It's made with our award-winning Greek Yoghurt and the perfect blend of strawberry puree and natural strawberry flavour. It's luscious and deliciously creamy, plus it offers all the benefits of pot set purity and live probiotic cultures. Enjoy it straight off the spoon, dollop on fruit or cereal, blend in smoothies or substitute for ice-cream.
Ingredients
Pasteurised whole milk, cream, sugar, strawberry puree (3%), natural flavour (0.4%), live probiotics cultures (probiotics (lactobacillus acidophilus, bifidobacterium & lactobacillus casei > one billion probiotic count per serve).
Nutritional Information
Nutrition data average quantity per 100g
* RDI - Recommended Dietary Intake
Where To Buy
1kg
480g
* Supermarket distribution may vary by outlet
Other products you might be interested in